WEEKLY HOROSCOPES June 17th 2017
Your Weekly Horoscope by Anne Shaw
For the week of June 17th 2017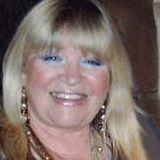 ARIES
It's the time to speak out in a situation that has been in flux for quite some time or any unfinished business. While your boss Mars is visiting watery Cancer your intuition will be on alert. The full picture will be clearer by the end of next week.

TAURUS
You can be sure you are on the right track career wise this month when you listen to to your inner knowing. Pay attention to what your wants are rather than what you need. Maybe your life is somewhat hectic lately, so block out anything that is not relevant.

GEMINI
You have a lot of energy at your disposal this next week or so. However you should be careful not to put others on the defense. You have a lot of different area's you are dealing with currently and you can achieve a lot by taking some time to relax and enjoy the down time. Happy Birthday

CANCER
Chances are you have been a bit reclusive of late. While this is often a normal thing way of life for you on occasions be sure you are seen out and about this next week. Mars the fire planet visiting you is giving you some steam to get you motivated.
Happy Birthday!

LEO
This is a time for being more understanding about others in your life and they way they conduct their lives. While life has its ups and down always remember the lesson in everything. Joyful events are about to transpire in your life so look for the positive in every thing.

VIRGO
Its time for you to be actively looking for a healthier way to be in your life. This may mean different things for some of you. Whatever area it is physically or emotionally make it a priority now. This does not have to boring just refreshing.

LIBRA
Now that Jupiter has turned to face you its possible chance encounters can turn into real possibilities in any area of life. So do not be sitting around waiting for the opportunities to appear,be proactive and available for any new adventure.

SCORPIO
You may likely be having some health related challenges in some area of your life. Usually you have plenty of energy more than most people, so if you feel like taking a rest or a break from life in general this is the time. Mid next week you will ready to take on anything.

SAGITTARIUS
Now your boss planet Jupiter is going direct its time for you to take some chances.
This should be outside of your normal comfort zone. This period is absolutely made for you adventurous souls, just remember to be cognizant of others feelings as you move forward.

CAPRICORN
With Pluto living with you and sitting still it is not the best time to start to establish a new stream of income or change jobs. However if this has been in process for a month or more it would be fine to go ahead. With Mars opposite you feeling mellow you can trick him to play for your side.

AQUARIUS
You are on the verge of a brand new cycle and you can actually achieve this week some thing you have long desired. Your boss Uranus is very powerful currently and will not take no for an answer. You are often unconvential but never boring .Go for your goal it's a good time.

PISCES
Life has been a bit boring of late for some of you while for others of your sign it may seem uneventful. Some times it is good to take a backseat and chill out. This week is the end of this cycle so just enjoy it and make ready for a busier than usual July.
If you would like a private reading with Anne you can contact her via
or call 310-392-1681 for a private reading
She is offering the following discounts
Brits in LA Key Members $75