WEEKLY HOROSCOPES MAY 20th 2017
Your Weekly Horoscope by Anne Shaw
For the week of May 20th 2017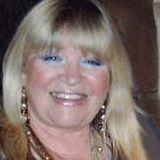 If life at work is not all it could be look at the positive side of things as we move into mid month the planets will open news doors which should result in more cash flow.
Its time for a health check up or shakeup which ever is the one for you over the next week or so.
Your emotions are probably in a mess in regards to some situation which as of now is unresolved . It is more than likely a present situation that has brought things up and this should be resolved once and for all now enjoy your Happy Birthday!
You would be wise to not use up all your energy before mid next week as then life gets hectic. Mars and Venus in your sign makes you that you can face the world and get just about with any thing you want. Make sure you have a Happy Birthday!
You may be letting go of what you consider the past , it may be for you not for others, so be upfront when you may be asked to explain something .It will not resolve it self. So get motivated to do this now. It will be easier for you in the end.
By losing control now in any area of your life will only extend the problem. There are always more than one side to any situation. If you calm that fiery temper you will sort out your priority in the situation and will be in a much better head space.
This past week or so for you has not been as easy going as you would like or need.
This is because mostly everything is overwhelming to you, however next week starts out better. You will be better off to take the time to relax.
This is spring cleaning time for you and it can be in any area of life. A new business venture or job or even romance will lighten you up overall by the end of May. In the mean time be at peace that all will be as you want it to be.
Life for you is gearing up for bigger and better in many ways. The universe never gives us more than you can handle even if we don't always agree. With that in mind
and feeling better get ready for happy days ahead.
Peace and quiet should be the menu for you for the next week or so. Your boss Jupiter is still moving slowly in Libra . However you are not going to be worried about this. You are going to have a fun and busy next month.
It will be much easier overall if you can. Pluto the secret keeper is moving backwards while is visiting you, so he has not got much energy currently.
You would be wise do not share personal information to any one what you do not want repeated to any one else.
Do not take anyone's silence as a bad sign currently. This a temporary situation which will be on the right track by late month. Your time should be spent clearing out and spring cleaning. You can expect someone out of your past to contact you soon.
Your dreams will be very active this week, so take note of anything that you remember as it can bring answers to life questions. You have some unfinished business to take care as well as helping another.Take the time to help out it is good for you.
If you would like a private reading with Anne you can contact her via
or call 310-392-1681 for a private reading
She is offering the following discounts
Brits in LA Key Members $75